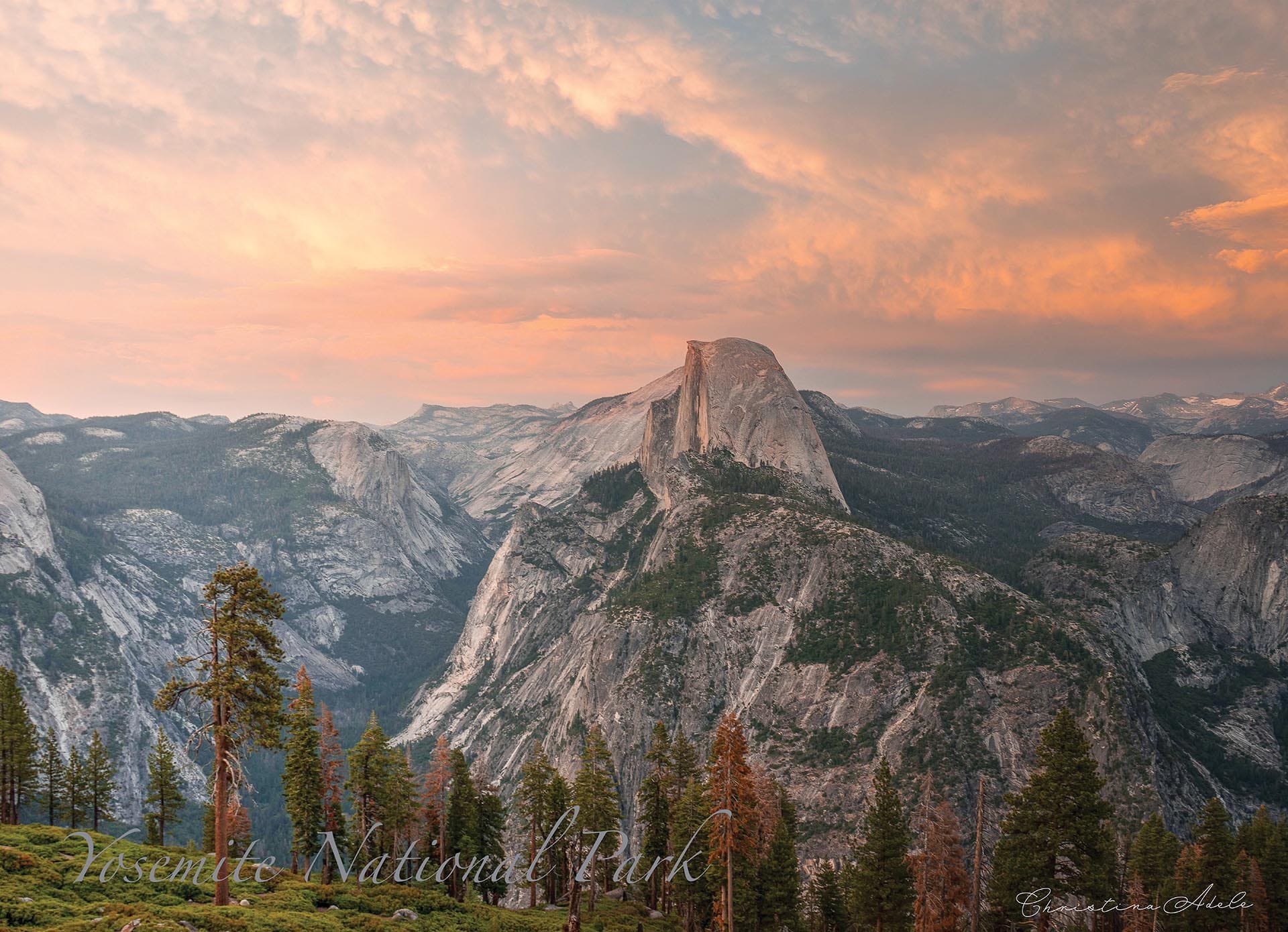 Yosemite N.P. Glacier Point. Photographer: Christina Adele
Shades of pastel paint the sky as Glacier Point breaks the skyline. Allow the landscape to fill you from the inside was a refreshing take on a natural structure of the earth. This one-of-a-kind puzzle image is sure to grab anyone's attention at first sight.
Glacier point is an overlook of Yosemite Valley. Aside from the incredible bird watching, Glacier Point is famous for its astronomy due to the clear skies, and for its skiing during the winter months! Notable landmarks include Cloud's Rest and the Yosemite Firefall; the latter being a spectacular event any of our photographers has yet to witness! But we aren't giving up hope!!
The packaging:
Our product does not contain copious amounts of dust from manufacturing like other puzzles do, our process rarely leaves behind a single speck. Each box comes with a reference poster, and the pieces are sealed in a plastic bag. This puzzle is printed with a matte finish to prevent glare while assembling. Our piece replacement program ensures that should you receive one of the rare 999 piece puzzles, we have you covered!. All puzzles are guaranteed to have the highest quality of color ink to ensure a true to life image for your new puzzle, worthy of framing, and hanging in your living room.
Each puzzle is only $34.99 + $2.99 shipping flat rate for a single item, an additional $2.99 for a 2nd item, but all orders of 3 or more (max 6) ship for free.
Skill Level: Moderate