Bringing you America's Natural Wonders, Several Pieces at a time
All new products are in stock! Same day shipping on orders received before 4:30 pm MST. Free Shipping on 2 or more puzzles per order. (Maximum 6 puzzles per order) ** You must select free shipping on the checkout page to receive free shipping on those orders!!!**
 Flat shipping rate is now set to $2.99 for a single item, an additional $2.99 for a 2nd item, and we are temporarily offering  free shipping on 2 or more puzzles, maximum 6 per order.
500 Piece Puzzles are running low. I am now sold out of 12 of the 26 options, with 4 more expected to be gone soon. I have been selling them at the local fairs/festivals. Inventory has been updated on the site, once they are gone, i will remove the listing. I do not expect to remake them due to lack of popularity.
The Holidays are here!
  Sitewide Holiday Sale is up and running! Buy any 2 puzzles (or more, max of 6), and save 15%, plus get free shipping through 10-31! 
 Save an additional 10% when you order 3 or more 1000 piece puzzles by entering "Holidays" in the coupon code box during checkout!  
 Remember, you MUST check the Free Shipping box during checkout to get free shipping!!!
 

If you are purchasing these as a gift, and would like a custom gift message included in the box rather than a receipt, enter the message in the "Notes" area during the checkout process!
 

These prices wont last, so stock up now!
Leaving Reviews
  Every order i ship includes a pink slip offering a discount to all who review their purchase. To leave a review, you must have created an account on the site, and you can only review the item(s) you purchased. When we are notified of the review, you will receive the coupon code in your email.
 To leave the review, go to the product listing page, scroll down past the main image, and click the reviews tab. Make sure you are logged in to your account!
Alternatively, you can leave a review on Google. Click here to do so. Your coupon code will be emailed to the address provided when you made your purchase.
Be HONEST! This isnt a bribe, all feedback is welcome!
2-5-2023    Valentines Day Sale through 2-20
Applies to 1000 piece puzzles only! The more you buy, the more you save! As always, 3 or more get free shipping in addition to the discount you choose below! Enter the coupon code at checkout to apply the discount. One coupon per order!
Buy one, get the 2nd at 20% off! Use Coupon code "cupid20"
Buy 3, save 20% on the 2nd, and 30% on the 3rd! Coupon code "cupid30"
Buy 4, save 20% on the 2nd, 30% on the 3rd, and 40% on the 4th! Coupon Code "cupid40"
Buy 5, save 20% on the 2nd, 30% on the 3rd, 40% on the 4th, and 50% on the 5th! Coupon code "cupid50"
 You can now purchase our Yellowstone and Grand Teton puzzles at Forever West in downtown West Yellowstone, Montana (at the West entrance to the park) 
Our Glacier puzzles are now available at Swan Mountain Outfitters (Glacier Division) at the Discovery Center and gift shop on Hwy 2 in West Glacier, Mt  
They are now available at 4 Leslies Hallmark stores, in Helena, Great Falls, and Billings, Mt., (with 2 locations in Helena.)
You can pick up a few designs at Hi Country Trading Post in Lincoln, Montana, and while youre there, be sure to grab some of the homeade Bison Jerky!!
Our puzzles are now available in stores in the Maryland towns of Rockville, and Laurel. Find them at Hobby Works stores and on their website here! (Click the link below)4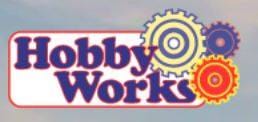 New puzzles are currently in the design phase for an anticipated late Fall 2023 release! New parks will be added, and some of the current designs will be retired. Get them while you can! They are going fast!
 


We are going to be adding some exciting new services next spring! We will also be further expanding the number of retail locations that our products will be available at. Stay tuned.