Bringing you America's Natural Wonders, Several Pieces at a time
All new products are in stock! Same day shipping on orders received before 5 pm MST. Free Shipping on 3 or more puzzles per order. (Maximum 6 puzzles per order) ** You must select free shipping on the checkout page to receive free shipping on those orders!!!**
 Flat shipping rate is now set to $2.99 for a single item, an additional $2.99 for a 2nd item, and we are continuing to offer free shipping on 3 or more puzzles, maximum 6 per order.
500 Piece Puzzles are running low. I am now sold out of 11 of the 26 options, with 4 more expected to be gone soon. I have been selling them at the local fairs/festivals. Inventory has been updated on the site, once they are gone, i will remove the listing. I do not expect to remake them due to lack of popularity.
 You can now purchase our Yellowstone and Grand Teton puzzles at Forever West in downtown West Yellowstone, Montana (at the West entrance to the park) 
Our Glacier puzzles are now available at Swan Mountain Outfitters (Glacier Division) at the Discovery Center and gift shop on Hwy 2 in West Glacier, Mt  
They are now available at 4 Leslies Hallmark stores, in Helena, Great Falls, and Billings, Mt., (with 2 locations in Helena.)
You can pick up a few designs at Hi Country Trading Post in Lincoln, Montana, and while youre there, be sure to grab some of the homeade Bison Jerky!!
Our puzzles are now available in stores in the Maryland towns of Rockville, and Laurel. Find them at Hobby Works stores and on their website here! (Click the link below)4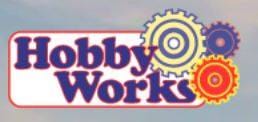 New puzzles are currently in production for an anticipated late Fall 2021 release! New parks will be added, and some of the current designs will be retired. Get them while you can! They are going fast!
 


We are going to be adding some exciting new services next spring! We will also be further expanding the number of retail locations that our products will be available at. Stay tuned.