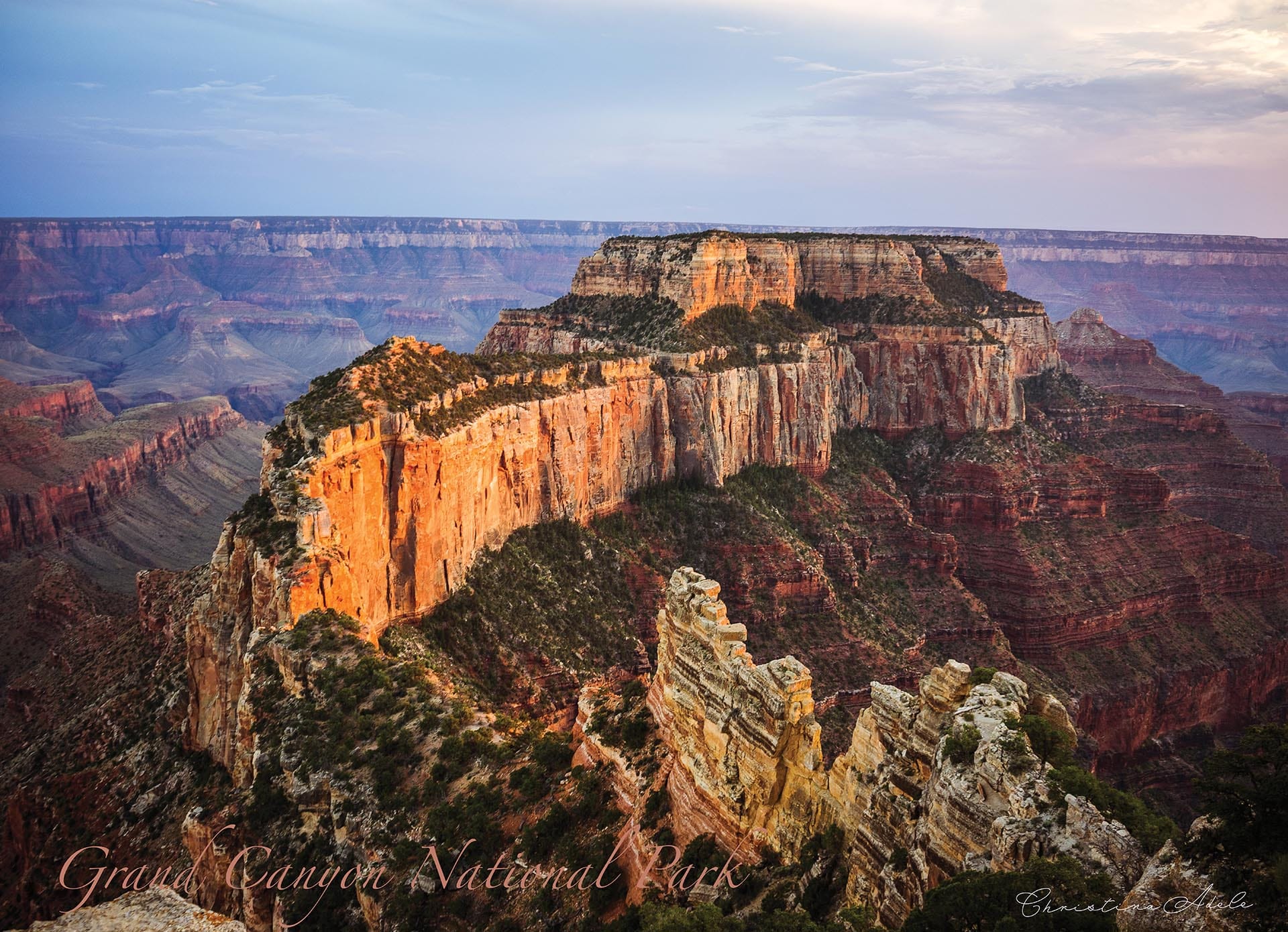 Photographer: Christina Adele
Christina brings us our first offerings from Grand Canyon National Park in Arizona. Here is another viewpoint from the North Rim of the Canyon.
Shades of blue fill the sky in this calming puzzle. The indigo is a nice contrast to the rustic orange and brown you see from the ridge. Let the aerial view of the rim take your breath away as you appreciate the simplicity of the scenery.
Considered a relatively easy hike, there are several trails to choose from. The ridge peak is truly massive. With the beautiful sunrises and sunsets, you'll have no problem observing the 91 species of mammals alone! Though the trail is at 7865 feet elevation, there is an abundance of flora and fauna to take in throughout the year. Grab your camera! And dont forget water, its HOT in Arizona!
The packaging:
Our product does not contain copious amounts of dust from manufacturing like other puzzles do, our process rarely leaves behind a single speck. Each box comes with a reference poster, and the pieces are sealed in a plastic bag. This puzzle is printed with a matte finish to prevent glare while assembling. Our piece replacement program ensures that should you receive one of the rare 999 piece puzzles, we have you covered!. All puzzles are guaranteed to have the highest quality of color ink to ensure a true to life image for your new puzzle, worthy of framing, and hanging in your living room.
Skill Level: Challenging