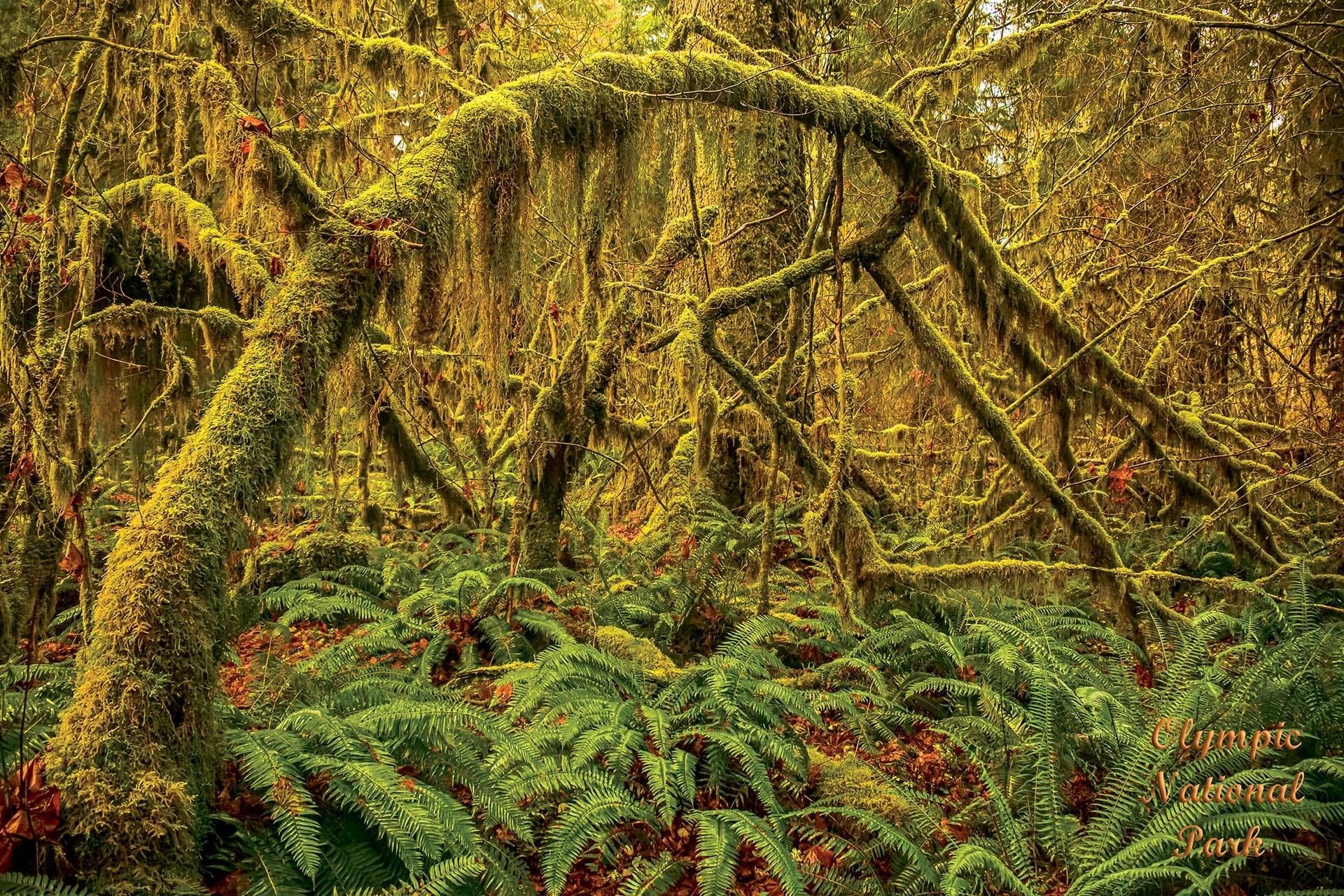 Photographer: Chuck Hilliard
The Hoh Rainforest in Olympic National Park is a wonderland of flora and fauna.
This puzzle is not for everyone, this is for my fans who love a good challenge. The organic greens and browns give the puzzle an interesting twist just like the branches in the forest. The labyrinth of the woods before you are truly a sight to see. The rainforest is home to many things. Perhaps there is an animal hidden in the puzzle image that even we can't see at first.
This legendary park is overrun with moss and trees and even more flora to list. There are over 70 campsites open year-round. It's a fantastic place for photography, bird watching, and taking in other nature such as bears and the occasional mountain lion! This Park is considered nature's Labyrinth. Do not go in alone if you do not know where to go for it is easy to get lost.
The packaging:
Our product does not contain copious amounts of dust from manufacturing like other puzzles do, our process rarely leaves behind a single speck. Each box comes with a reference poster, and the pieces are sealed in a plastic bag. This puzzle is printed with a matte finish to prevent glare while assembling. Our piece replacement program ensures that should you receive one of the rare 999 piece puzzles, we have you covered!. All puzzles are guaranteed to have the highest quality of color ink to ensure a true to life image for your new puzzle, worthy of framing, and hanging in your living room.
Each puzzle is only $34.99 + $2.99 shipping flat rate for a single item, an additional $2.99 for a 2nd item, but all orders of 3 or more (max 6) ship for free.
Skill Level:  Very Challenging