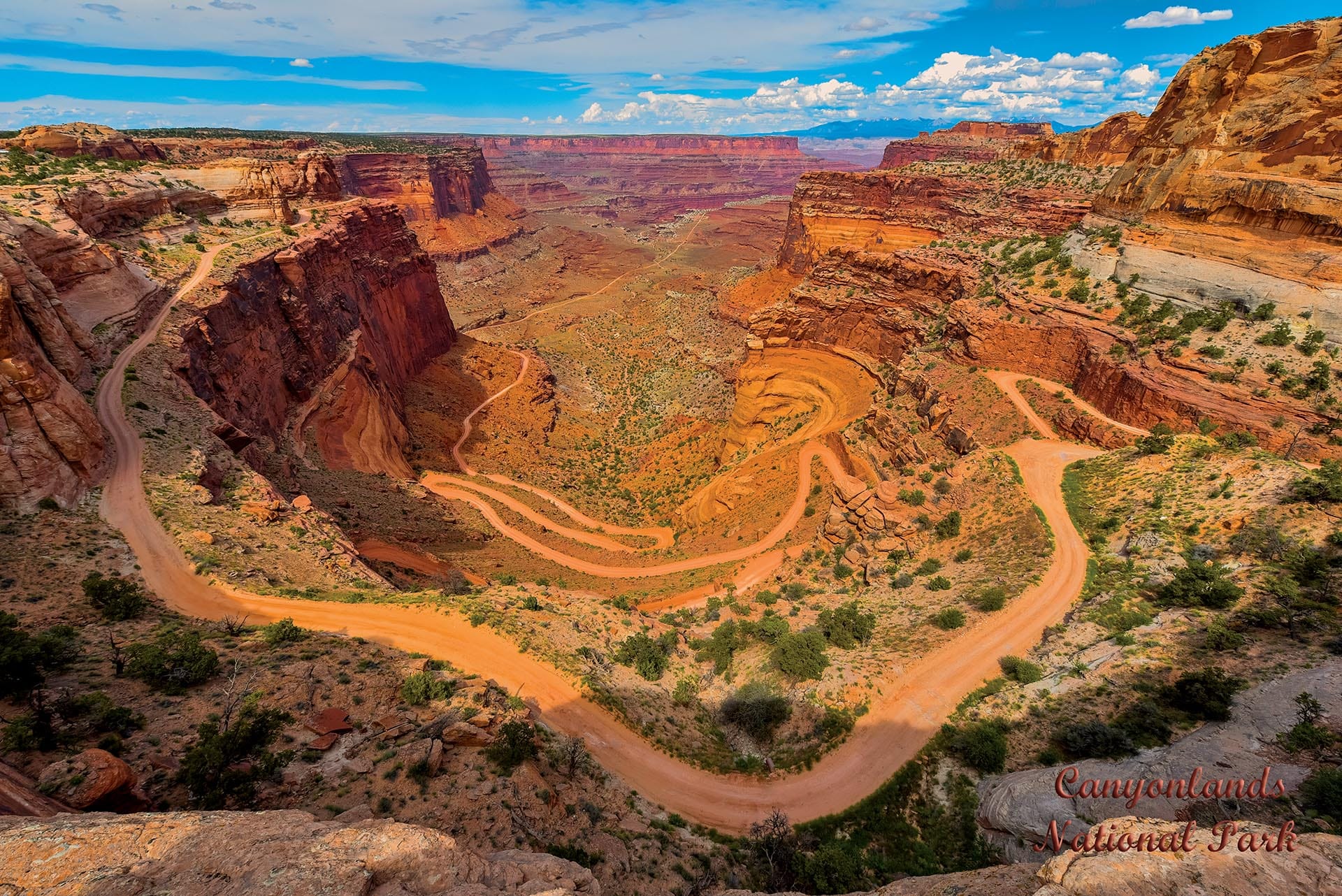 Canyonlands N.P. Shafer Canyon. Photographer: Chuck Hilliard
Shafer Canyon offers an illusion from an aerial view. One can't help but be mesmerized by the winding trails as they sink lower into the canyon. Crisp clean skies do not overshadow the rustic oranges of the canyon below. The red undertones breathe life into the scenery of the puzzle.
Located in Moab, Utah this park is great for camping, RV-ing, ATVs, and family pets. This location offers spectacular views and is open 24 hours. It is definitely a sight to see even if for a moment or two. For a relaxing puzzle pick me.
The packaging:
Our product does not contain copious amounts of dust from manufacturing like other puzzles do, our process rarely leaves behind a single speck. Each box comes with a reference poster, and the pieces are sealed in a plastic bag. This puzzle is printed with a matte finish to prevent glare while assembling. Our piece replacement program ensures that should you receive one of the rare 999 piece puzzles, we have you covered!. All puzzles are guaranteed to have the highest quality of color ink to ensure a true to life image for your new puzzle, worthy of framing, and hanging in your living room.
Each puzzle is only $34.99 + $2.99 shipping flat rate for a single item, an additional $2.99 for a 2nd item, but all orders of 3 or more (max 6) ship for free.
Skill Level:  Easier