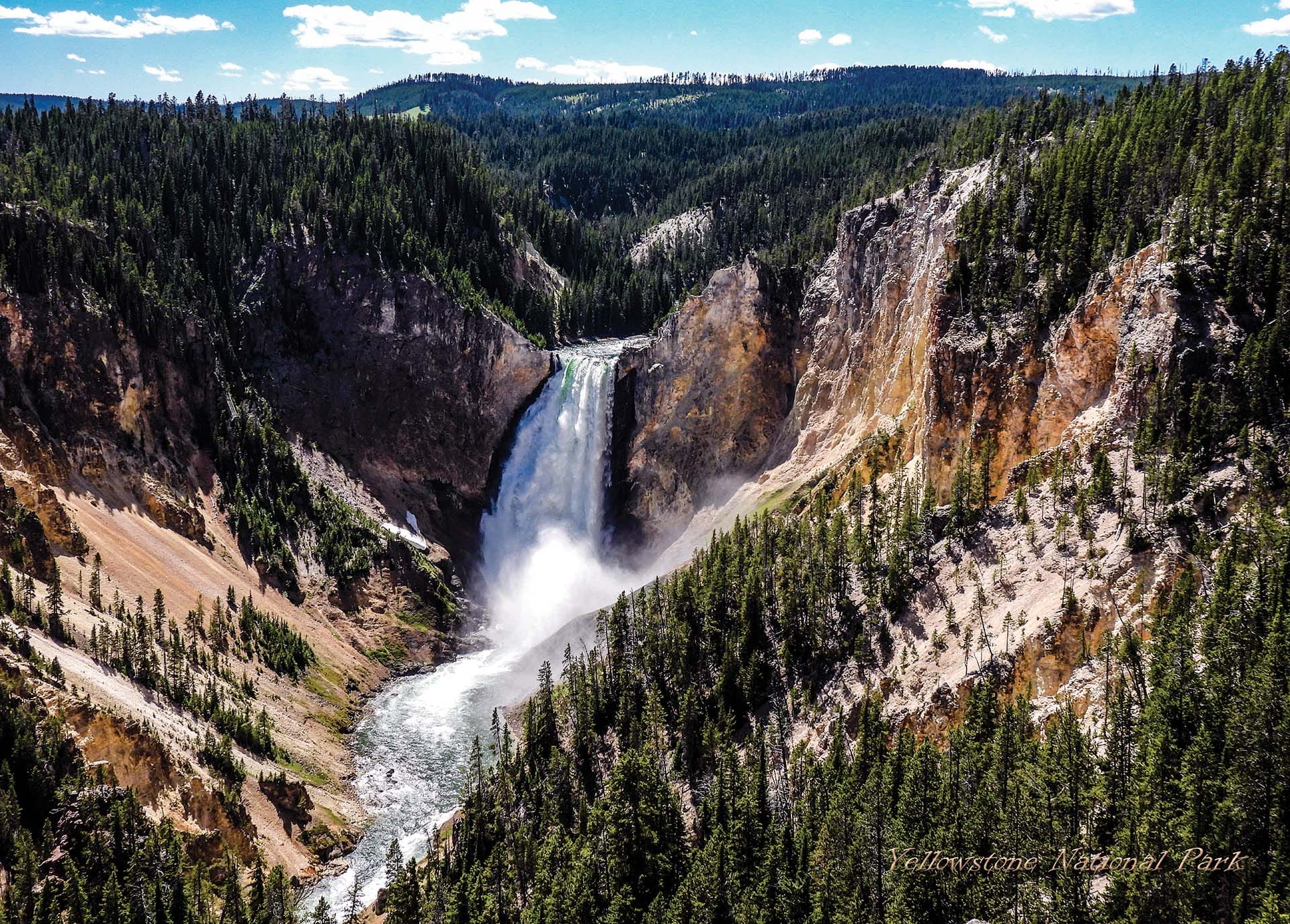 *** Click HERE to visit our News page to see special offers and important shipping information!***
Lower Falls, the tallest waterfall in Yellowstone, is the most famous in the Park, hands down.  In fact, the 308-foot tall waterfall is likely the second most photographed spot in Yellowstone. Old Faithful Geyser is the first.
This beautiful image of  Lower Falls at Yellowstone National Park is also one of our best selling puzzles. Our 1000 piece puzzles are 27.6 x 19.7 inches when completed, irregular piece shape to produce an interlock so tight you can pick it up and flip it over without losing a piece! We use a dust free manufacturing process, Grade A chipboard 1/16 inch thick for sturdy, durable pieces that wont bend or break easily, and a premium matte finish to reduce glare, making a puzzle you will love to frame and hang on your wall when you are done! Reference Poster is included in the box! This has been my best selling puzzle!
1000 piece Premium Quality jigsaw puzzle
Rich, vivid print using Eco-Friendly Soy based inks
Fully interlocking pieces, Reference Poster Included
Missing Piece Replacement program for the rare 999 piece puzzle
Thick, sturdy Grade A Chipboard prevents bending and breaking pieces easily
27.6 x 19.7 inch finished size, Dust Free Manufacturing Process
Each puzzle is only $34.99 + $2.99 shipping flat rate for a single item, an additional $2.99 for a 2nd item, but all orders of 3 or more (max 6) ship for free.
Skill Level: Intermediate
Photographer: James Kucharas